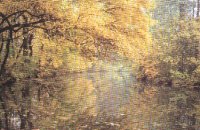 Bruck an der Leitha is pretty garrison little town of Donau monarchy.
Harrach Castle and adjacent baroque park with the surface area about 60 ha, lying in the meanders of lazy river Leitha, will satisfy each visitor. Town municipality, significantly contributing to the preservation of this unique cultural and natural place of interest, became an author of idea of common development of cross-border area of the three countries.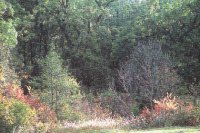 Unique baroque alley from the end of 18th century is located in the park. Botanically rare woods are planted in its surroundings (mainly by botanist Harrach), for example several species of plane trees and trees imported from North America.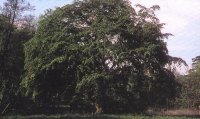 An affinity between the park of Bruck an der Leitha and of Rusovce is evident also from the historical point of view, especially thanks to their natural character. It would be pity not to make use of the idea of mutual cooperation.


---
Eckartsau was originally an imperial hunting castle. It is situated in the floodplain forests eastern to Vienna, on the left bank of the river Donau. There was a castle in this place already in 11th century. This was rebuilt in baroque style in 18th century by its owners, who also have founded the baroque park. The park, as well as the pheasantry near to Rusovce, was visited by the imperial court, which attended frequent huntings.
Crown prince archduke Franz Ferdinand had let the castle renovate and made fundamental park modifications – baroque park was rebuilt to the current shape (about 27 ha) at the end of 19th century.
Since November 1918 till March 1919, the castle was inhabited by the last regent of Donau monarchy, emperor Charles, who visited in 1918 Rusovce, where the widow of throne successor Rudolph lived – Belgian princess Stephanie.
The seat of National park Donau-Auen management is in the castle Eckartsau today. So the nature protection is bound with history in the unique way – what we would like to achieve also in Rusovce.
Thanks to the preserved exclusive interior (unlike in Rusovce castle), it is used also as a museum and for cultural-social events.


---